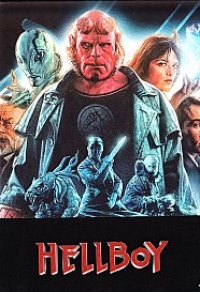 Blu-ray: Limited Mediabook
| | |
| --- | --- |
| Label: | Film Arena |
| Land: | Tschechische Republik (2014) |
| Veröffentlichung: | 15.09.2014 |
| Rating: | FSK 12 |
| Limitierung: | 750 Stk. |
| Regioncode: | B/2 (Infos) |
Fassung:
Blu-Ray Laufzeit:
121:58 min.
Tonspuren:
Englisch (Dolby TrueHD 5.1) Polnisch (Dolby Digital 5.1) Portugiesisch (Dolby Digital 5.1) Russisch (Dolby Digital 5.1) Spanisch (Dolby Digital 5.1) Tschechisch (Dolby Digital 5.1) Ungarisch (Dolby Di
Untertitel:
Englisch Bulgarisch Chinesisch (vereinfacht) Chinesisch (traditionell) Estnisch Indonesisch Isländisch Kroatisch Lettisch Litauisch Polnisch Rumänisch Serbisch Slowenisch Spanisch Tschechisch Ungarisc
Extras:
+ Deleted Scenes (Director's Commentary an/aus) (04:28 Min.) (Auch separat abspielbar)
- Breaking the Ice Wall (00:30 Min.)
- Cab Ride (01:24 Min.)
- Russian Warehouse (02:33 Min.)

+ Visual Effects How-To's
- Bellamie Hospital / B.P.R.D. Lift Miniatures (05:49 Min.)
- Computer generated Sets / Behemoth (04:01 Min.)
- Liz's Fire (02:54 Min.)

+ Make-Up & Lighting Tests with Commentary by Guillermo del Toro (07:21 Min.)

+ A quick Guide to understanding Comics with Scott McCloud (12:19 Min.)

(Ton: eng.; UT: chin. (ver.), eng.; port., sp.)


+ Trailers
- Blu-ray Disc is high Definition (02:24 Min.) (eng.)
- Men in Black (02.49 Min.) (eng.)
- Close Encounters of the Third Kind: 30th Anniversary Ultimate Edition (01:34 Min.) (eng.)
- Ghost Rider (02:32 Min.) (eng.)

Das Papierbackcover liegt lose um das Digibook.

Auf 750 Stk. limitiert (durchnummerierte Limitierungsangabe am Backcover; fest aufgedruckt)

Filmarena exkl.